Capellan de Getsemani is a one-of-a-kind spa in Cartagena, a place to reconnect and calm the body after a flight, a night out on the town, or a celebration. Allow our therapists' skillful hands to guide you through body and mind restoration.
In addition to creating feelings of harmony, connection, and inner peace, our therapies can help you feel healthier and more energetic by releasing stress and anxiety and improving your bodies' general wellbeing.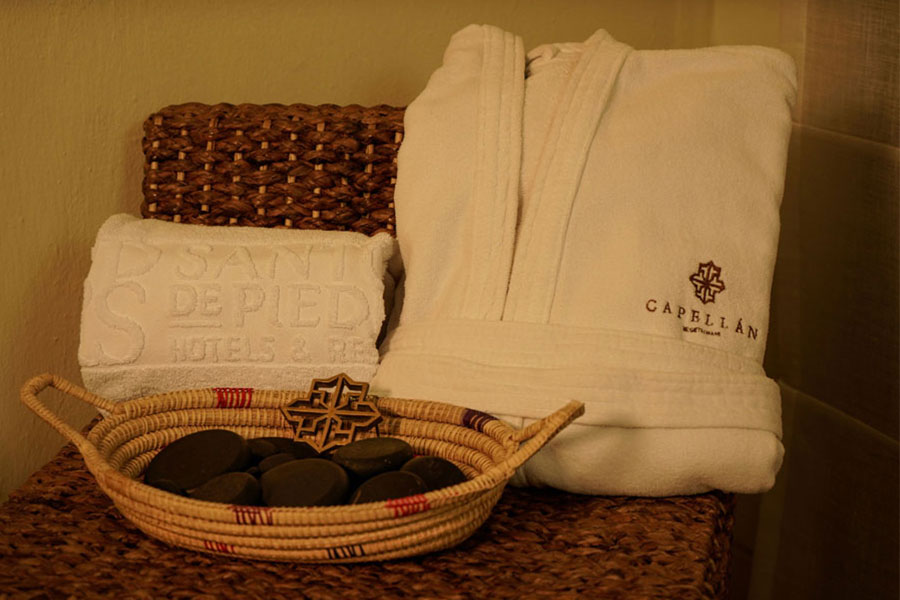 Deep Tissue Massage
A powerful massage designed to It combines gentle and robust movements to reach the deepest layers of muscles and connective tissue. It is ideal for relieving chronic tension and acute pain in the back, neck and shoulders, and the whole body in general. The therapy focuses on the stiffest areas according to each person's needs. An excellent whole-body relaxing experience! Duration: 60 / 90 min
Hot Stone Massage
This ancient massage is a classic Spa treatment. Hot volcanic stones are placed on energetic points of the body such as the spine, face, and abdomen. The heat dilates the blood and lymphatic vessels, stimulating blood circulation in addition to leaving the skin radiant. It is a massage that helps eliminate toxins, relaxes, and de-stresses. Duration: 60 / 90 min
Classic relaxation
This traditional relaxation technique entails rubbing and pressure on the body's muscles, particularly intense or painful areas. Oils are administered to the body to enable the therapist's hands to glide over it and are absorbed by the skin to promote relaxation. Massage increases the passage of oxygen into the bloodstream while also releasing body toxins. Ligaments and tendons are also stretched, the skin is stimulated, and the nervous system is relaxed. Duration: 60 / 90 min
"Enchantment of the Sea"
This ritual is an experience to pamper the body and renew the spirit. First, the entire skin is exfoliated to eliminate dead skin cells and remove accumulated impurities and toxins. Then the body is wrapped with seaweed and sea salts while a relaxing cranial massage is given. As the therapy is completed, the skin is moisturized through a body massage with your choice of aromatherapy oil, which restores and revitalizes, bringing a sense of well-being. Our Enchantment of the Sea ritual not only leaves the skin fresh and hydrated with a soft and luminous appearance but also provides a sense of well-being that makes us feel better about ourselves. Duration: 90 min
"Silk Effect"
Body exfoliation with a combination of salts and aromatic essential oils is applied by gently rubbing on the skin to oxygenate it, producing an immediate renewing effect. Among the many benefits of this exfoliation are hydration, tissue regeneration and elasticity, elimination of toxins and dead cells, and stress reduction. The treatment brings luminosity and freshness to the skin. For sensitive skin, gentle exfoliating scrub is applied. Silk Effect is a perfect treatment on its own or as a complement to any of our massages. Duration: 40 min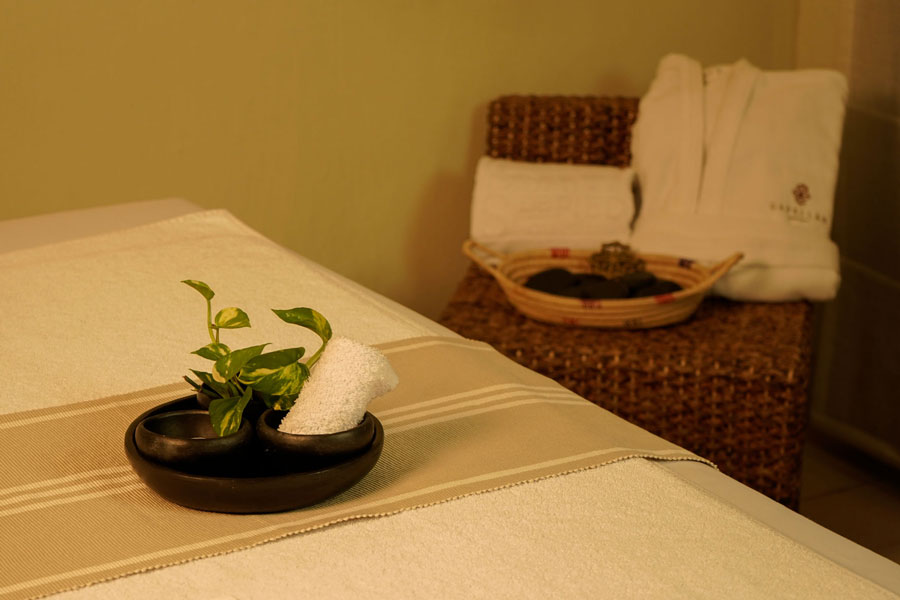 Daily of: 9:00hrs. – 18:00hrs.